December 2002's
Glue of the Month
Krazy Glue with Skin Guard
December's Glue of the month is a new and improved version of Krazy Glue. Most of us have used
Krazy Glue
or other similar
cyanoacrylates
, and know that they bond most materials almost instantly, even skin. Sometimes with tragic or hilarious consequences.
Krazy Glue has moved to counter this problem by adding Skin Guard to their product. Skin Guard claims to delay the adhesion of skin from the regular bond of less than 15 seconds to 30-60 seconds with Skin Guard.
At This to That, we are dedicated to testing new products, even if it means gluing our fingers together. Imagine our surprise when we discovered that Krazy Glue with Skin Guard adhered to skin at a mere 20 seconds! We then tested the regular Krazy Glue which also adhered skin at 20 seconds. We feel it is our responsibility to report to our users that Krazy Glue with Skin Guard is no different than regular Krazy glue -- at least in our limited/unscientific testing.
The other important thing we discovered is that it is easy to un-bond skin adhered with Krazy Glue (with or without Skin Guard) by running your bonded skin under cold water or rubbing it with an ice cube.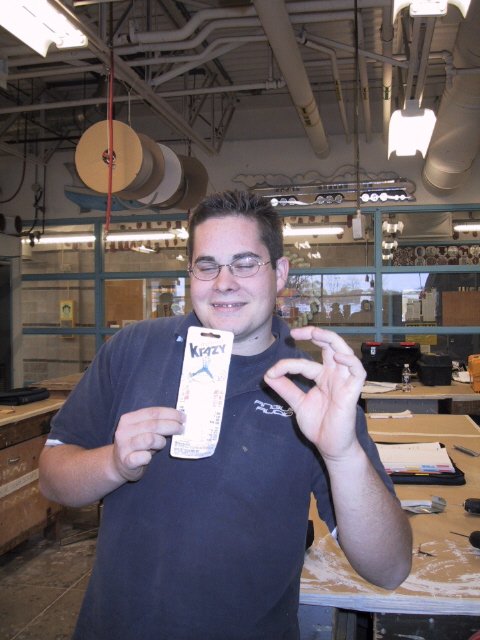 ---
Past Glues of the Month
If you've discovered a glue that you've grown attached to, please let us know. Maybe we can honor your glue in a future month.
Copyright © 1999-2020 thistothat.com, All rights reserved